Eva's Underground Music Adventure – Waterparks (Part #1)
Eva Kistler, Assistant Editor, Social Media Coordinator
October 17, 2019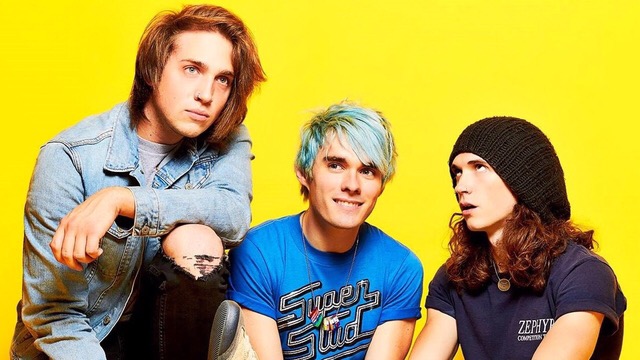 The Playlist Will Grow, And So Will You
PART ONE:  WATERPARKS
The band Waterparks hails from Houston, Texas and was officially formed in 2011. Lead singer, Awsten Knight, lead guitarist, Geoff Wigington, and drummer, Otto Wood, have had a successful couple of years, releasing their third album, Fandom, on October 11th. Their first album, Double Dare was released in 2016, followed by Entertainment in 2018. Each album is based around a particular time in Knight's life, usually stemming from past relationships and his attitude before, during, and after these presumed relationships. Over the past years, the sound of their music has changed to cater to the vibe of their album as well as adapt to their evolving fanbase.
The full album, Double Dare, is the first look at the new pop-punk scene – the overuse of auto-tune and the heavy guitar creates a sort of punk-electronic sound, something not commonly done. Sophomore album, "Entertainment," carried on the more electronic feel of Double Dare, but still has more of an overall punk feel to the music. Their latest album, Fandom, totals 15 songs with different meanings behind them – most of which deal with the pressure of the industry and the need to be the best at everything they do. Listening to this album, the electronic feel has become more present than the punk aspect of Entertainment. Waterparks came into the scene as a small pop-punk-indie band, but has used their platform to bring evolution to the punk world- they have experimented with different sounds and combine vastly different genres to create something unique to their look. Click here to visit my spotify playlist and start your adventure!
Check out Waterparks below
Spotify: https://open.spotify.com/artist/3QaxveoTiMetZCMp1sftiu
Youtube: https://www.youtube.com/user/WaterparksTx
Twitter: https://twitter.com/waterparks
Stay tuned for more of Eva's Underground recommendations!