Olivia Interviews: Mrs. Borsinger
Olivia's Interview with Mrs. Borsinger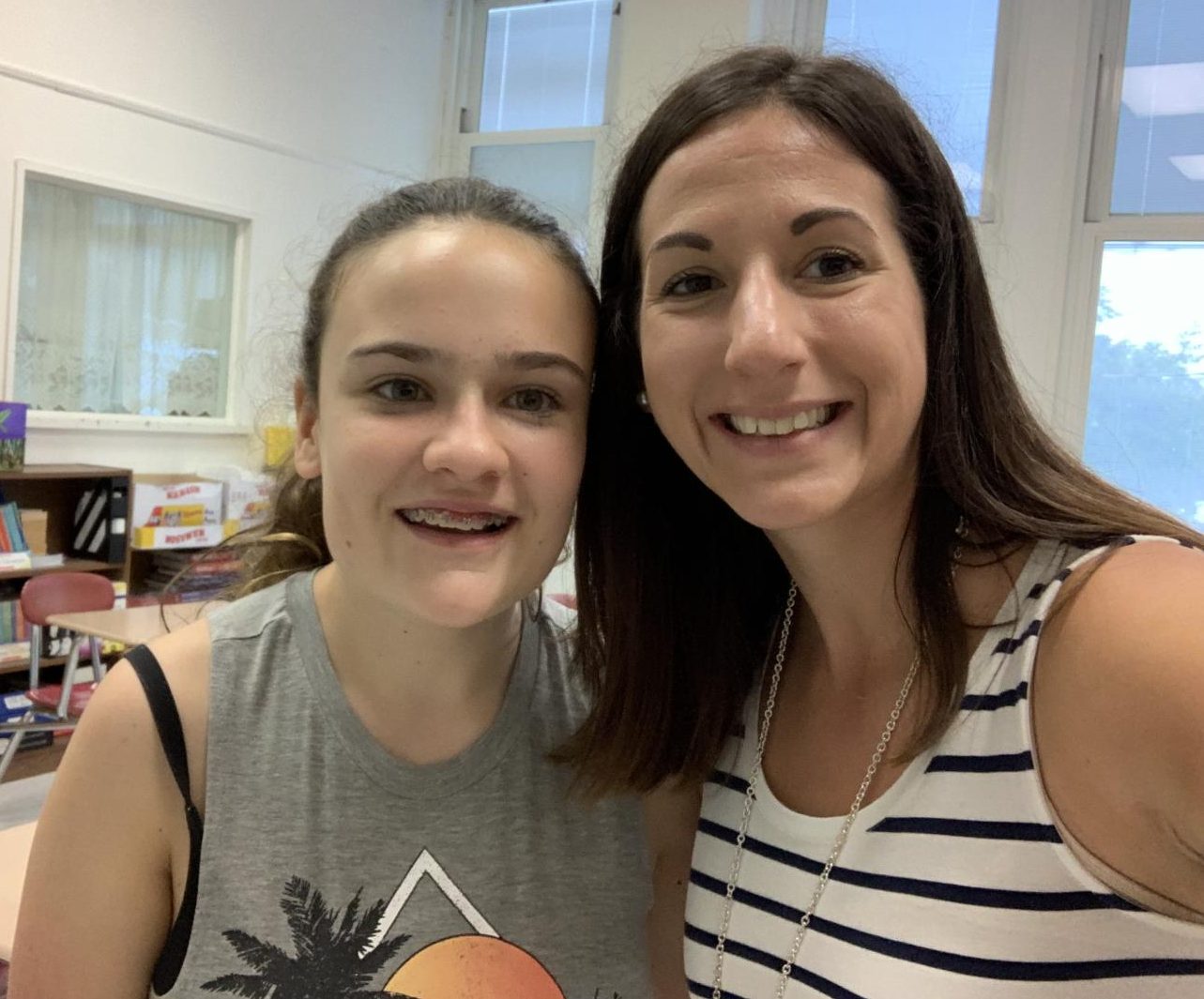 What inspired you to be a teacher?
My brother inspired me to be a teacher. He needed a lot of support as a child to read and to speak and to learn, and I was amazed by his specialist, who worked with him. He has come so far, and he never gave up, and that really inspired me.
What is the best part about your job?
I enjoy the teaching process. I enjoy being able to interact with my students, and help them find and learn new information. I also enjoy seeing them create and design projects after they learn the skills they need to know.
What are the biggest challenges that you face being an English teacher?
The toughest challenges are juggling paper work and planning and also knowing what activities I want students to complete digitally versus writing with pen and paper.
What is the greatest success you've had with teaching?
Seeing my first crop of seventh graders graduate and then every class their forward graduate.
What is your favorite book?
My favorite book is To Kill a Mockingbird by: Harper Lee, there is such a beauty of how she captures scout's perspective and its teachers me something new every time I read it.
What's your favorite memory from teaching?
I don't have a favorite memory, I have snapshots of memories like holding morning meetings with my first graders. Just picturing students laughing, going on field trips.
How long have you been teaching?
15 years.
What do you like to do in your free time?
I like to read, exercise, watch movies, go for walks and spend time with my family.
What are you looking forward to most in this 2019/2020 school year?
I want to make sure my students have fun.