With New Jersey High School football right around the corner, let's look at how our Park Ridge Owls will be lining up this year, as well as the teams' strengths and spots up for question. Looking over the depth chart, a few notable locks will stand out, but none more than senior quarterback Cole Hughes, and Senior lineman Deron McLaughlin. Earlier this year Hughes and McLaughlin decided to further their athletic careers to the collegiate level committing to Lehigh University and the University of Connecticut, respectively. Hughes is coming off a massive 2022 campaign leading the team in passing with 1,008 yards in the air, as well as on the ground with 1,226 yards rushing. McLaughlin led the team in tackles defensively with 69 tackles as well as 9 sacks.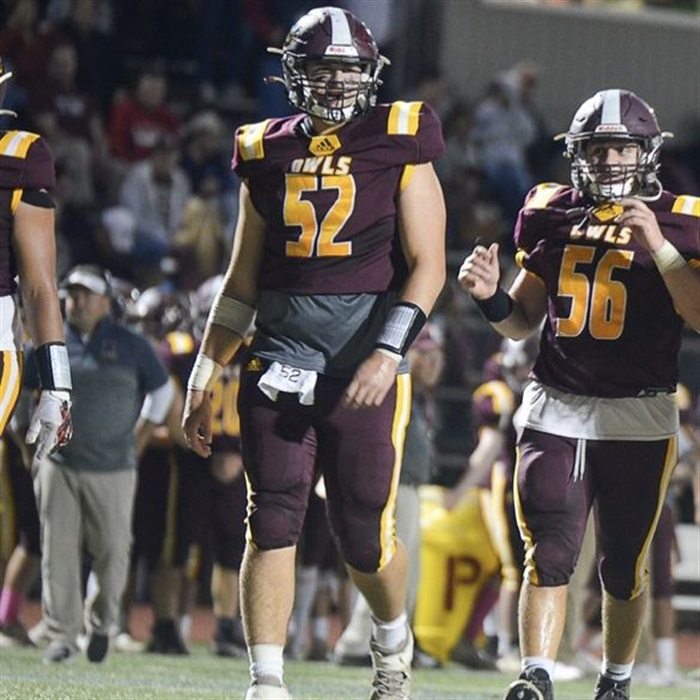 Staying with the senior class, Luke Macfie will be the tailback for the Owls after his breakout junior year with 1,105 yards on the ground, and 12 touchdowns. Out wide, seniors Michael Montgomery and Jacob Shannon will be Hughes' go to options in the air. With both catching over 20 passes for 330+ yards, these two wide receivers were as reliable as they get for the Owls last season. Senior Leul Cetoute will most likely act a flex for the Owls taking handoffs as well as being a threat in the air attack. Cetoute missed nearly all of last year due to a devastating knee injury. Junior Matthew Rozzi will most likely also have a similar role. For both the offensive and defensive line, seniors Deron McLaughlin, Mikhail Vlasov, and Dylan Masson should be constants in the lineup, with other members such as juniors Zack Moser and Andrew Rozzi battling it out for the other spots. Filling out the front seven on defense with the linebacker core will most likely be Leul Cetoute, Jacob Shannon, and Andrew Rozzi. Juniors Gio Bravo and Brendan Burns could also rotate into the mix.
Capping it off, the secondary should include seniors Luke Macfie, Michael Montgomery, and Cole Hughes, with Matthew Rozzi being the fourth member. Charles O'Donovan will handle the kicking duties for the Owls. Looking at the schedule, Park Ridge opens at home on 8/31 against St Mary's, followed by two compelling matchups against Wood Ridge and Hasbrouck Heights. There is no denying the importance of a strong start for the Owls. "Last year didn't end how we wanted it to so if we want to make a statement coming into the first game, we need to play at our absolute best," said Luke Macfie. As opening night nears at Doc Lewis Field, we cannot wait to see how the Owls will perform this season!