The Disastrous Duel of the Century
Hang on for a minute...we're trying to find some more stories you might like.
The following research was completed by Jada Rios as part of the 7th grade, Exploring History Through Media elective.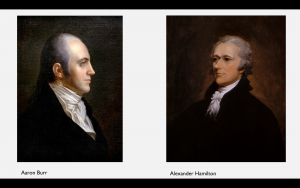 The duel between Alexander Hamilton and Aaron Burr was one of the most critical fights of the early 19th century. Both men were significant political leaders in the United States. Both men had feuds throughout the 1790s which would lead to the duel and Hamilton's death.
Aaron Burr was born in 1756 in Newark, New Jersey. His father was the 2nd President of Princeton University. He graduated at 16 with a distinction. Aaron Burr served in the Continental Army in 1775. Burr would be elected to the Senate in 1791. In 1800, Burr was running for President against Thomas Jefferson. However, the people chose Jefferson instead. Then Hamilton ran against Burr. Hamilton would cause the feuds to begin.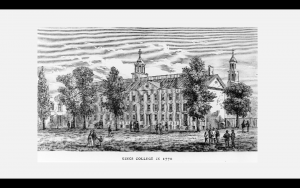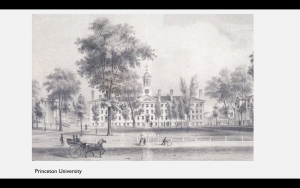 Alexander Hamilton was born in 1755 in the Island of Nevis. When he was 15, he was sent to New York to go to school. He believed firmly in a stable central government. He also considered the idea of a limited monarchy or that members should be elected for life. He also wrote the Federalist Papers to defend the Constitution. He established the first Bank of the United States. He blocked Burr's attempt to become governor of New York. Hamilton would become suspicious of Burr's actions and would support Jefferson instead.
Hamilton came to dislike Burr; he regarded him as a dangerous opportunist. Hamilton would begin to say horrible things of him. Hamilton would say, "I feel it is a religious duty to oppose his career." Hamilton's words would cause Burr to lose the election and would result in him leaving the Senate.
"Hamilton became an outspoken critic of Burr, a personal and political rival. Burr's politics vacillated, and he held governmental offices as both a Federalist and a Republican (the opposing political party at the time). Burr challenged Hamilton to a duel after Hamilton refused to apologize for scornful remarks he had made." This quotation proves that Hamilton was provoking Burr. Usually, Hamilton would fix his duels with others by letters, and the feud would be over. In this case, however, Hamilton wanted the feud to continue and to progress over time.
In 1800, Jefferson chose Burr to be his running mate. Burr published a paper stating that Hamilton would say bad things about the Federalist Party. Using Burr's evidence, this would help Jefferson and Burr to win the election and to cause more of a rivalry between him and Hamilton.
Elections were different back then. The candidate who received the most votes was elected president, and second in line would be vice president. Then the votes would go to the House of Representatives. There were some discussions as to who would get more votes, Burr or Jefferson. In the end, there was a tie. The Federalists would favor Jefferson. Among those who voted for Jefferson, was Hamilton who supported Jefferson throughout his entire career.
Burr would become vice president, but Jefferson would grow apart from him. The separation, between Thomas Jefferson and Aaron Burr, would cause Burr to lose another election. In the campaign, Burr's character was damaged and thrown around as Federalists would attack him. To save himself, Burr challenged Hamilton to a duel. "A few weeks earlier, Burr had demanded that Hamilton apologize for fifteen years of insults. When Hamilton refused, Burr challenged him to a duel – and Hamilton accepted."
The two men would meet each other on July 11, 1804, in Weehawken, New Jersey. Burr claimed that Hamilton did shoot at him but missed. What would happen next, would change history forever. Hamilton would be shot, and the bullet would go up to his spine and stay there. He would die in New York the next day. The duel would forever cement Hamilton's legacy as a founding father, but ruin Burr's.
Jada Rios is a seventh grade student at Park Ridge High School. She participates actively as Treasurer of the Middle School Student Council.
She chose to research the duel between Hamilton and Burr because of the Broadway Play, Hamilton. She also wanted to explore the relationship of Burr and Hamilton more deeply.
Upon completing this research task, Jada encourages everyone to resolve problems peacefully and collaboratively (unlike Burr and Hamilton)
REFERENCES